Two weeks ago, I went to a local au shop to get a hand on the Fx0, KDDI's LG-manufactured Firefox OS phone that was released in Japan for Christmas in a few flagship shops and on the web, and on January 6 everywhere else in Japan.
They had it on display, like any other phone.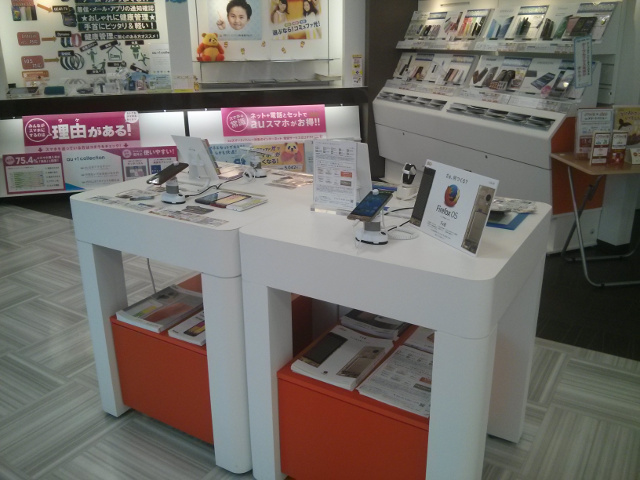 But they didn't have any stock, so I couldn't bring one home, but ordered one.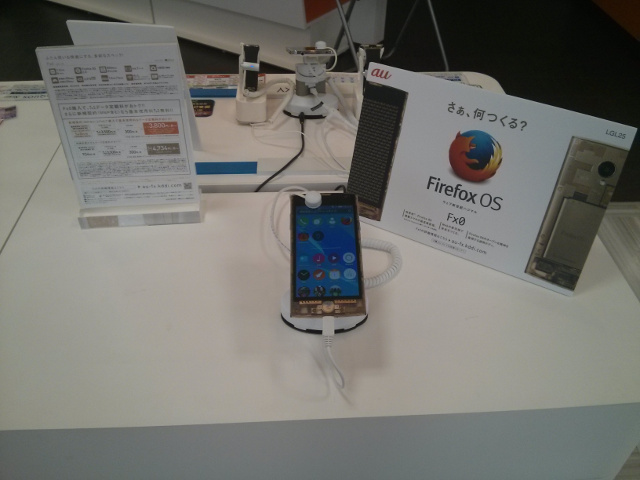 Fast forward two days ago, the shop called to say they received it, and I went yesterday to get it.
Unboxing
Since the phone is not sold without a carrier subscription, the shop staff does the unboxing for you, to place the SIM card in the phone. But let's pretend that didn't happen.
The Fx0 comes in a gold box with a gold Firefox logo, wrapped in a white box with the characters "Fx0″ embossed.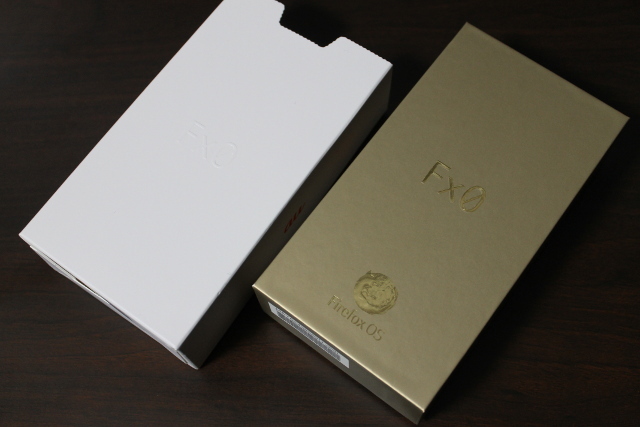 Opening the gold box, unsurprisingly, reveals the gold transparent phone.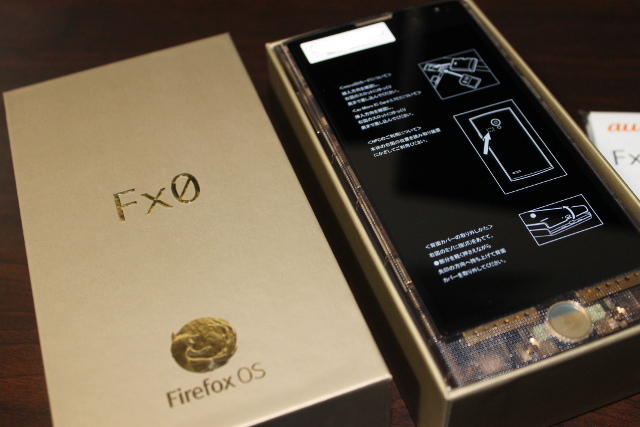 Reading articles about this phone, opinions are divided about its look. I'm on the side that thinks it looks awesome, especially in the back. I does look bulky, probably because of its rather sharp edges, but it's not much larger than a Nexus 4. Nor is it much thicker.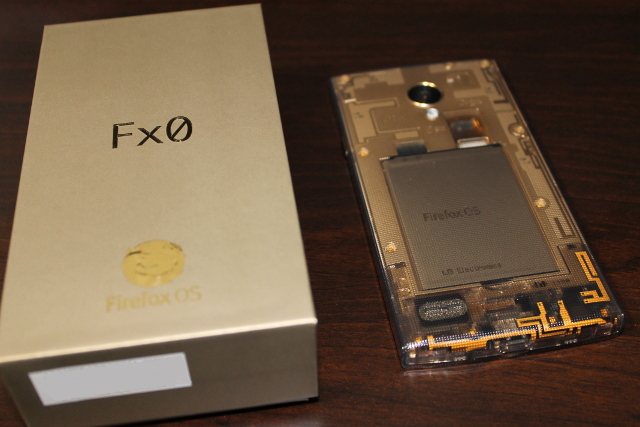 One side has "au" embossed, and the other has "Fx0″.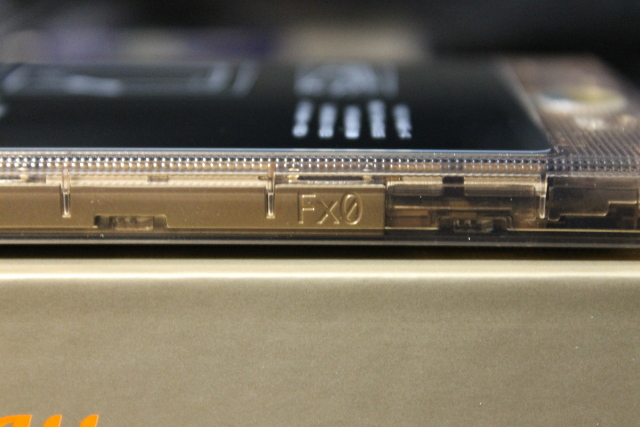 One downside of the transparent theme is that it limited the types of materials that could be used, so it sadly feels plastic to the touch. At least that's why I think it is this way.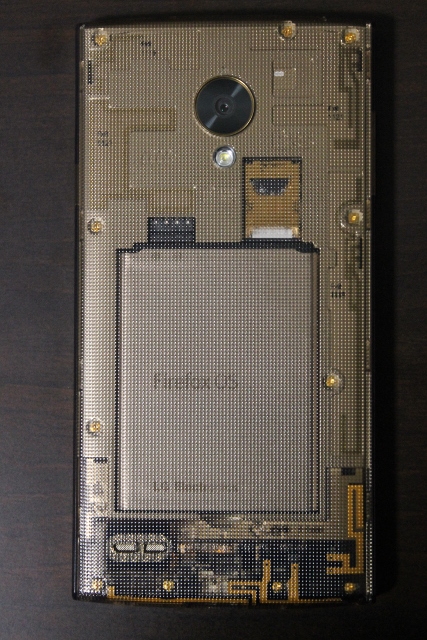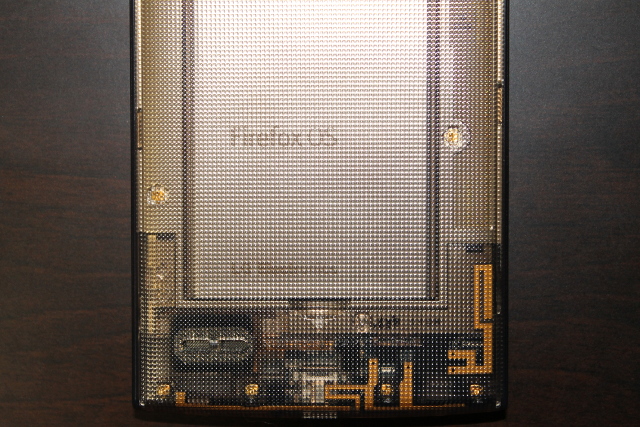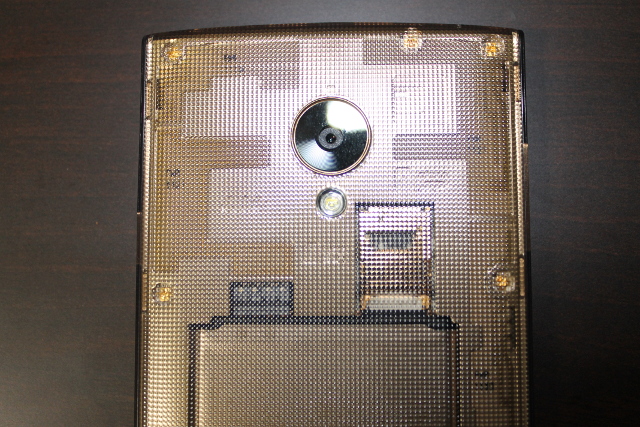 At the bottom of its front, a single "home" button, showing the Firefox logo.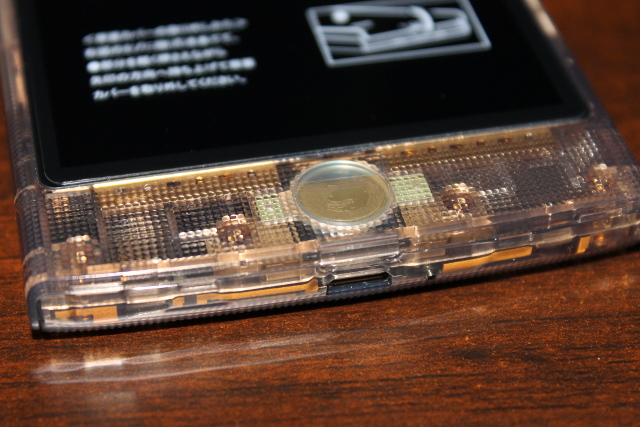 Turning it on
Well, it was already on when I first got my hands on it, but in our pretense of unboxing, let's say it was not, and that I turned it on for the first time (which, in some sense, is true). This is what it looks like when it boots:
After unlocking, the home screen appears.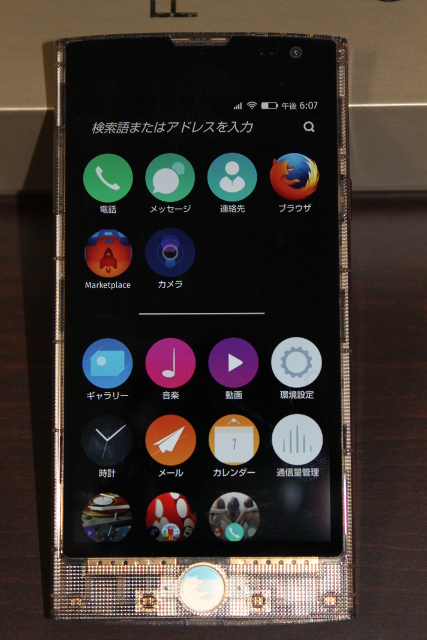 I'll be trying to use it as my main (smart)phone, and see how that goes. I'll also test some of its KDDI specific features. Blog posts will come along. Stay tuned.
2015-01-22 00:25:45+0200